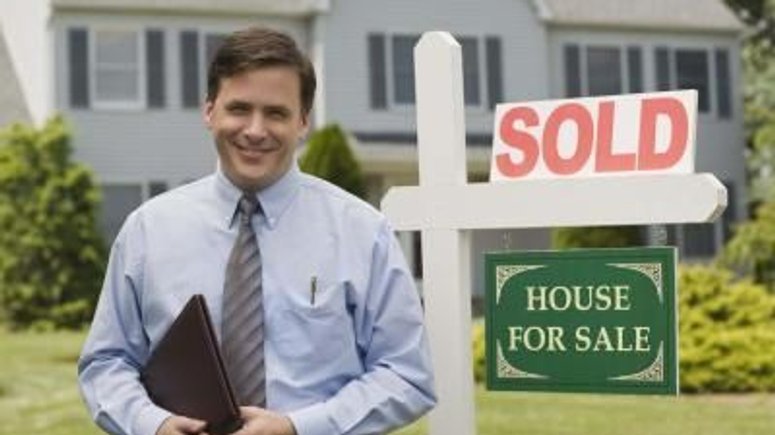 A real estate agent can be a great help or just another person who lines up to take a share of your money. Follow this advice and you'll find the right agent, one that will you far more than their commission.
Ask for recommendations, but do so with care.
Chances are, your friends or co-workers will recommend another friend or co-worker. You'll likely be referred to very reputable agents who may be a pleasure to have over for lunch, but whose real estate success is more luck than knowledge.
Instead of making a general shout out that you're in need of an agent, think of people you know that have bought or sold recently. Once you get a name, ask some specific questions…how long did the house stay on the market? How much price negotiation was required? How closely was the listing price to the selling price? These answers will show you how effective the agent is at assessing property values and housing demands in the area.
2 Look for specialists by type of real estate.
Just because an agent is a multi-million dollar producer doesn't mean he or she will be able to sell your house, your business, or the farmland you inherited. Agents with knowledge of the first two pieces of property will be fairly easy to find. You may come up with a good one through tip number 1. Checking those free housing magazines can also help you find a residential and commercial listing.
If your property is more specialized, like the farmland, you may have to spend some time researching area agents. You may even have to go to a regional agent. A good place to start is a banker near the property. He or she likely sees loan paperwork on comparable property everyday. Ask him for the names of a few agents and follow-up with those. Selling farmland (or an apartment building, as another example) takes specialized skills.
Choosing an agent who is not familiar with your specific type of real estate won't just cost you money. It will also cost you time in the months property is on the market and could result in dozens of unqualified prospects wasting valuable time.
Look for specialists by price range.
Again, going with a multi-million dollar producer doesn't mean an automatic sale. I know one real estate agent who deals exclusively in homes listing at over $500,000. In my part of the country, that's probably the top ten percent of home prices. She is the first person to admit that she wouldn't list a $100,000 house because the sales strategies are so different.
If your property is high end, you want an agent who can stress the value of those marble views or the high ceilings. If your property is on the low end of housing prices, you want an agent that knows about low-cost loans and how to get buyers qualified for those loans.
The best way to learn what price range your agent specializes in is to talk openly with that person. If he or she claims to be a "jack of all trades," ask him to show you evidence. How many homes has he sold in the past few years that are in the same price range as yours? If he hasn't sold any, call his bluff…and call another agent.
Check references.
After all, your agent is going to be an employee of sorts. A good attorney would never hire a paralegal without talking to former bosses. It should be no different with real estate agents.
When you talk to references, don't just get to the important facts about selling. Find out how much time/effort the agent actually expected the seller to put into the transaction. Of course, the very best agent can't sell a house without the buyer's cooperation. Still, you don't want an agent bringing house hunters through your house at 7 a.m. on Saturday with know warning. Find out if the agent is actually the person involved in the sale or if most of the work is turned over to a sales associate. How much advertising was done to promote the house? One of the most important questions…was there any surprises at closing?
Of course, any good agent will give you references. You can also find them on your own by looking for houses marked with "sold" signs. Just ring the doorbell. If the person in the home was happy with the agent, they won't mind answering your questions.