Starting a Cake Decorating Business From Home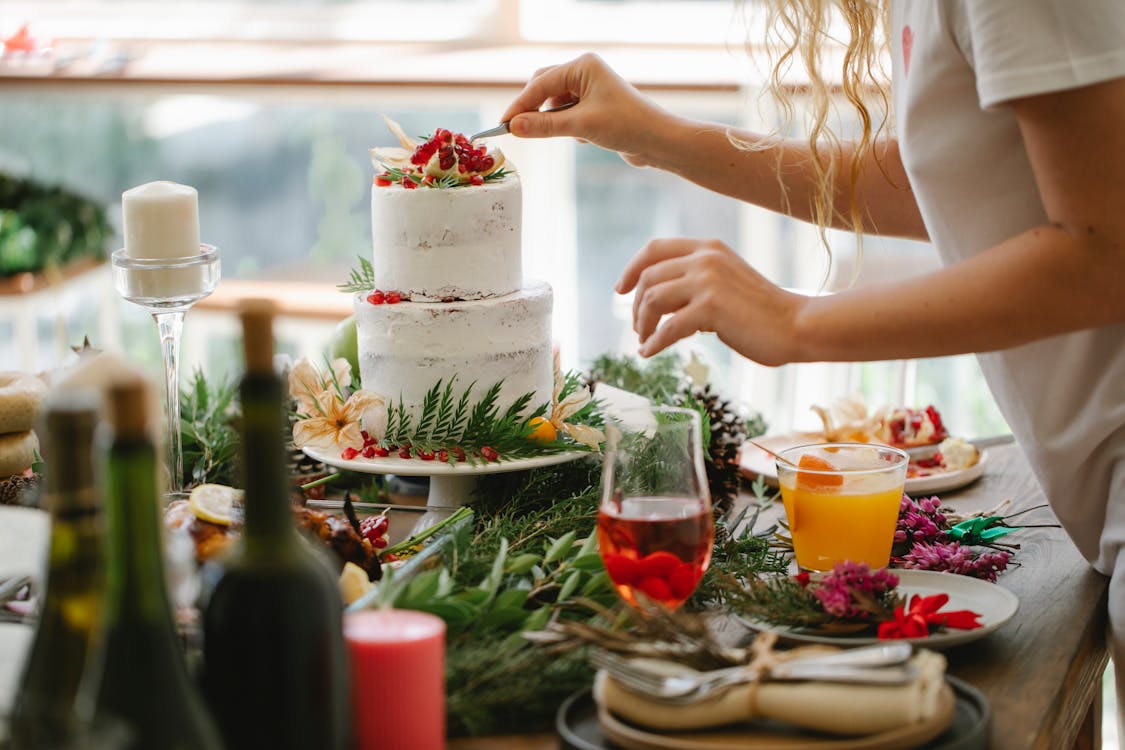 Business Overview:
If you're a creative person looking for a profitable opportunity, then starting a cake decorating business from home could be the business idea for you! Home-based cake decorating can be a lucrative business. Working from home, you can realistically expect to generate revenue of up to of up to $50,000 a year with this business idea. There's great variety and plenty of opportunities in the work, and it's a fantastic business to get into if you're a creative person.
Once you start a cake decorating business, you can bake and design cakes for all sorts of occasions – birthdays, weddings, baby showers, and so on. Alternatively, you can choose to specialize in one specific style or area, such as weddings, and cater specifically to that. Your home-based cake decorating business will create the centerpieces for some of the most memorable occasions of people's lives. Therefore not only will you find it fun, interesting and enjoyable—it will also be highly rewarding. What's more, the start up costs for this potentially lucrative home-based cake decorating business are low compared to many other business ideas. No special education or experience is required for starting a cake decorating business. You will require a dedicated kitchen that satisfies health requirements (depending on where you live), but the equipment needed (mixers, bowels, oven etc.) can be purchased relatively cheaply.
Furthermore, if you don't have any experience at all in cake decorating there are plenty of courses available that will allow you to gain the necessary skills in a relatively short period of time. So all in all you can learn how to start a cake decorating business, be your own boss, and be highly profitable making a special contribution to others lives with this fun business in almost no time!
A Day in the Life of a Cake Decorating Business Owner:
As a cake decorating business owner working from home, you will have the freedom and flexibility to work whichever hours you choose—although your schedule will of course depend on how many clients you are taking on at any one time. On a typical day you would review your orders and their specifications, prepare your kitchen and start your work at perhaps 9am or so. You'll mix and bake cakes, and then put your creative skills to use as you design special cakes based on your customer's requirements and on the theme of the occasion. You will also take phone calls from new clients, assess their needs—possibly meeting with them in person—and book in their order. You may also deliver your cakes directly to your clients, and at the end of your day you will clean up your equipment so that you have a clean, hygienic kitchen that's ready to go the next day.
Your customers will be parents, caterers, event coordinators, or anyone looking to organize a special occasion. If you choose to specialize in a particular area – birthdays for example, then your customers would be more specific to that specialized area of focus.
What You Need to Start:
Licenses and permits
Bowls
Spatulas
Food colors
An oven
Cake ingredients
A designated baking area
A business plan
A marketing plan and materials
The Good:
It's creative, fun, interesting, and personally rewarding.
The startup costs are low.
You'll be your own boss and be able to set your own schedule.
No special education or experience is necessary.
You can potentially make up to $50,000 a year working from home.
The Bad:
Sometimes you may need to work on weekends, as this is when parties and special occasions are often held.
Depending on where you live, health requirements may require you have a separate kitchen and entrance in your home for your cake decorating business.