Top 10 Most Creative New Business Ideas Out There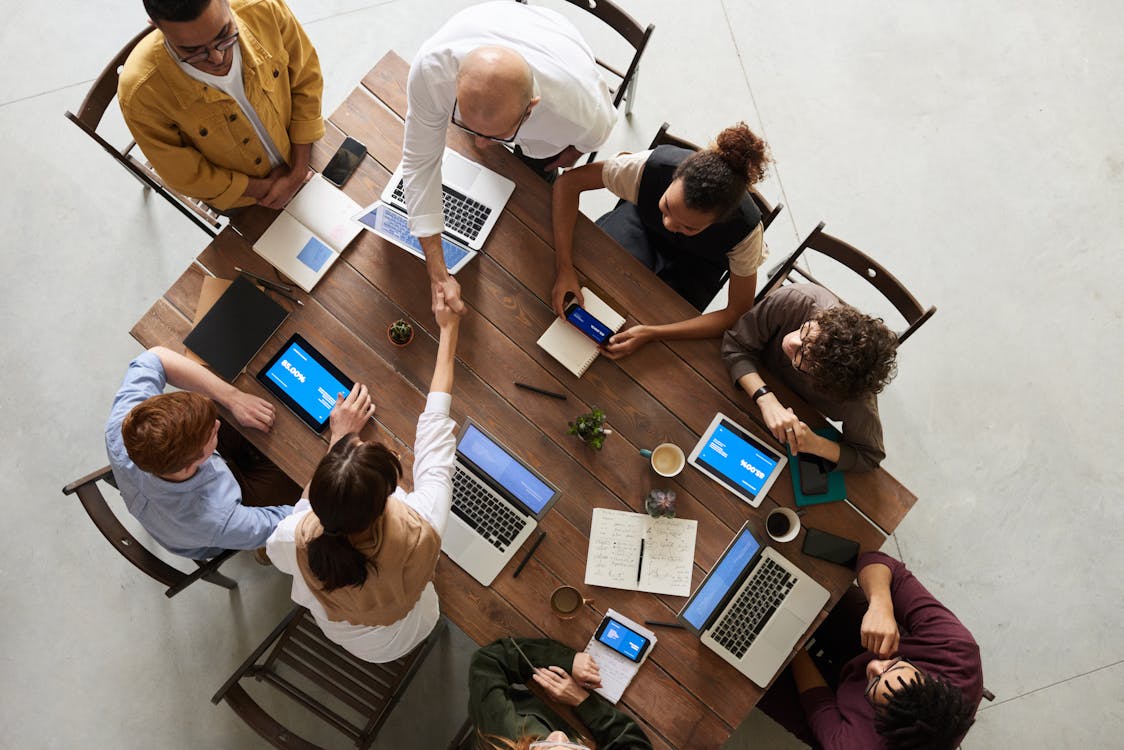 1. Damn Heels
Foldable, lightweight, flat shoes for slipping on after a night of clubbing in high heels, Damn Heels are the brainchild of Toronto entrepreneur Hailey Coleman. While similar products have come and gone in the past, Coleman seems to have the marketing savvy to make this product stand out. She recently nabbed $30,000 for Damn Heels when she participated in Canadian reality TV show Dragon's Den.
The shoes, which come in a swanky-looking black and pink bag, have also been turning up in celebrity goodie bags at high-profile events up north. Look for them to start turning up in American women's handbags shortly.
The 10Most Creative New Business Ideas Out There
2. Embrace Infant Warmer
When premature babies are born in remote villages in developing countries, they often die from lack of medical care. Looking to change that sad outcome is San Francisco-based nonprofitEmbrace Global.
At the beginning of 2010, the organization introduced its $25 baby warmer, a sleeping bag that serves as a backcountry incubator and doesn't need electricity. A heating element in the bag can be removed and recharged as needed in boiling water. The product is winning attention from nonprofit organizations and health-care workers around the globe, as Embrace seeks to raise $1.5 million over the next four years to produce and distribute the bags.
3. GoCycle electric bike
Think your town is too hilly — and your legs too weak — for biking? Karbon Kinetics solves these problems with the lightweight, foldable GoCycle electric bike. The 18-month-old U.K.-based company has racked up awards for the bike, which has a range of 20 miles and recharges in three hours.
So far, GoCycle doesn't have any U.S.-based resellers, but you can purchase it online atgocycle.com. Due to the unfavorable exchange rate, the GoCycle is pricey for Americans right now — about $2,500. Look for GoCycle to take off here when the dollar strengthens.
4. Kembrel
Talk about knowing your audience. Wharton MBA students Cherif Habib and Stephan Jacobs wanted to have a business up and profitable before they left school. They launched Kembrel, a daily-deal online store for clothing and gadgets aimed at budget-conscious college students.
The twist? You can shop Kembrel without ever leaving Facebook. The unique marketing approach made them an instant hit with the Millennial set. A beta test snagged 20,000 registered members, and the site is growing at 5,000 new members a week.
5. nPowerPEG
If you've ever wished there was a way to get back the energy you expend by running around all day, the nPowerPEG battery charger is your dream come true.
Made by Tremont Electric of Cleveland, the pack collects the kinetic energy produced by the user's movements throughout the day and uses this energy to charge a battery. The battery, which is priced at around $150 and went to market last May, can in turn be used to charge small mobile devices such as iPods or phones.
6. Recompute cardboard computer
Concerned about the use of petroleum-based plastics? Now you can get a computer made of recycled cardboard instead. Houston-based Montoroso began selling several Recomputemodels last April, ranging from a $200 do-it-yourself kit to a $1,000 deluxe version with software installed. The computers are sold through the company website and on Amazon.com.
Not everyone thinks it's cool — the blog CrunchGear worries it'll burst into flames — but look for Recompute to catch on with ecoconscious geeks.
7. Samsung Electro-Mechanics' micro hydrogen generator
This one's so under the radar, there's barely a mention of it on Samsung's website. But the South Korean electronics giant has been quietly tinkering with a water-based battery for mobile phones since 2007, when the company forecast it would be ready for market in 2010. Yet, nary a whisper about it at the 2011 Consumer Electronics Show.
The technology sounds promisingly green: When the handset is turned on, metal and water in the phone react to produce hydrogen gas, which then reacts with oxygen in the fuel cell to generate power. If they can keep the phone from shorting out from the water, this could be a game-changer.
8. Storage by the Box
At last, the days of hauling your extra stuff to a big, expensive rented storage unit are over. Instead, box up your belongings at home and ship them off via FedEx to Chicago-based Storage by the Box.
The company charges only for space used — saving customers up to 60 percent on storage costs — and tracks each box with a numbering system. Take photos of your stuff before you send it, and you can easily locate items for prompt return later. Insert your own joke here about thinking outside the box.
9. TriSpecs
For the music lover with sensitive eyes, TriSpecs make the perfect gift. The product, which debuted in 2009, is a clever combination of chic sunglasses, stereo headphones, and Bluetooth headset. You can switch back and forth between functions with the touch of a button.
At around $200, TriSpecs aren't exactly cheap. Maybe another device needs to be invented to make sure you don't leave them behind at restaurants.
10. Xeros' low-water washing machine
Look for this one later this year: a washing machine that uses 90 percent less water. U.K.-basedXeros Ltd.'s groundbreaking washer relies on nylon polymer beads to remove stains from slightly damp clothes, instead of using agitation and large quantities of H2O.
The machine was named "Best Technological Breakthrough" by the first Climate Week Awards. With supplies of clean water threatened in many parts of the world, this is an idea with a waiting audience.